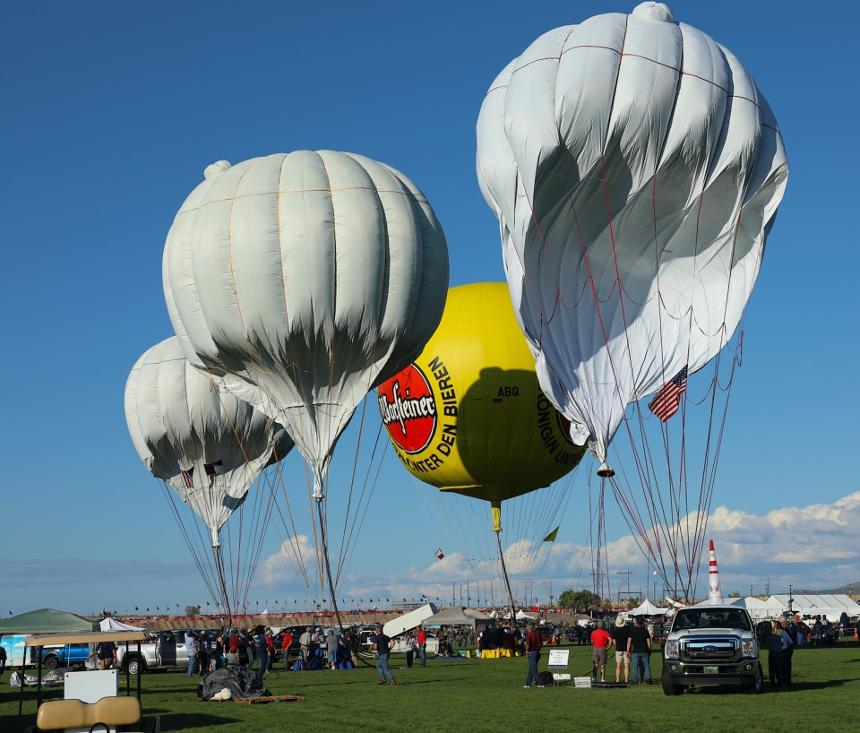 ALBUQUERQUE INTERNATIONAL BALLOON FIESTA
Celebrating 50 years of the Albuquerque International Balloon Fiesta.
The world's biggest hot air balloon festival.
https://balloonfiesta.com/
The Albuquerque International Balloon Fiesta is held yearly and takes place in Albuquerque, New Mexico, in early October.
The Balloon Fiesta is a nine-day event starting on the 1st of October and has over 500 hot air balloons turnout each year a long way from its humble beginnings of mere 13 balloons in 1972.

Within the Fiesta is America's Challenge Gas Balloon Distance Race.
The field is set for the 25th America's Challenge gas balloon distance event. Eight teams representing 5 countries are making preliminary preparations to participate in this prestige event. Lifting off from a common launch site on Balloon Fiesta Park, the idea is to fly further than any other team. If they do, they win!
Check it out at https://balloonfiesta.com/Americas-Challenge

Photos credits AIBF, Inc.